Tank Blitz Zero 2 is one of the coolest games with tanks. Your enemies are thirsty of blood and battling them will not be easy. However, you have a strong tank. Your life will depend on how skilfully you can manoeuvre and fight with tank.
Tank Blitz Zero 2 commands
Use arrow keys of WASD to move, mouse to aim and shoot. Numbers are for selecting the weapon.
Have fun and try to stay alive 🙂

Please wait while the game loads.
Enjoy the game 🙂
Screenshot from Tank blitz zero 2: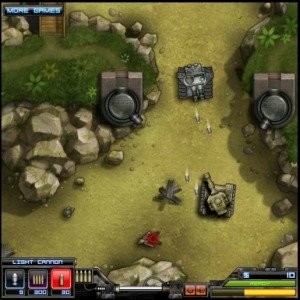 This game is about:
zerojus, tank blitz zero 2